Passport and Visa Requirements
Passports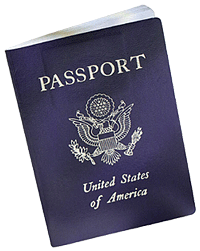 If you already have a passport,

check the expiration

date before your departure. It must be valid for a minimum of six months after you are planning to return home.

If you need to obtain or simply renew your passport, instructions for applying for a passport can be found on the Travel.State.Gov site.

Student VISA Requirements
Many countries require that foreign students obtain a study visa for the duration of their program. Check the embassy or consulate general website of your specific host country to see the requirements.
The usual requirements for obtaining a student visa include, an FBI criminal background check, photos, an application fee, proof of funds to support the student while abroad, proof of enrollment, proof of housing in country, fingerprints, and various medical documents. It should also be noted that
some countries require an in-person appearance at the consulate general's office
. Consulate offices are often found in America's largest cities, and students must appear at the office that has jurisdiction over their place of residence (this could be PLNU or your residential address).
Processing times should always be taken into account as they can vary from a few days to a few months. It is important to plan ahead to ensure that you obtain all of your required travel documents before departure.
FBI Criminal Background Check
https://www.fbi.gov/services/cjis/identity-history-summary-checks
?Complete the Application Information Form located in the link above
Obtain a set of your fingerprints.
Submit payment to the FBI

Option #1: Pay by credit card using the Credit Card Payment Form. Don't forget to include the expiration date of the credit card that you are using.
Option #2: Obtain a money order or certified check for $18 U.S. dollars made payable to the Treasury of the United States. Please be sure you sign where required.
Important note:

Cash, personal checks, or business checks WILL NOT be accepted

and sending any of these will delay processing of your request.
Payment must be for the exact amount.

Review

Use this checklist to review your application and ensure correctness: Checklist!

Mail your materials to the FBI

Include your signed application information form, fingerprint card, payment of $18. Prepare for 22-30 days for results.
Mail To:
FBI CJIS Division – Summary Request
1000 Custer Hollow Road
Clarksburg, WV 26306